The Project
MobiWise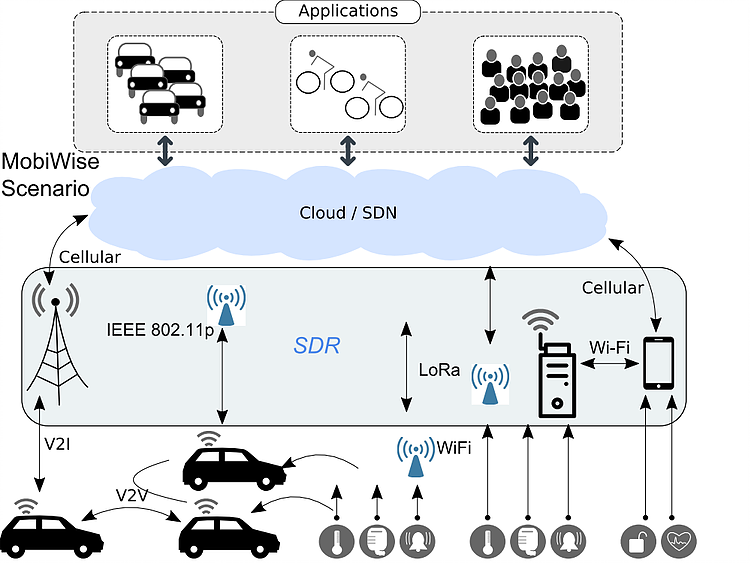 MobiWise aims to enhance mobility in the cities, both for commuters and for tourists, through the development of a 5G platform that encompasses an access infrastructure filled with sensors, people and vehicles. The project will connect any sensor, person and vehicle, and will use all possible information to improve the user mobility, through a complete network and services platform for an Internet of Things real deployment in a smart city.
Although the IT headquarters are in Lisbon, participation in this program is made by the units of Aveiro and Porto, so apart from alignment with the RIS3 for Lisbon region, the program has a strong alignment with areas of national R&D smart specialization.
In this sense the Project considers that it is aligned with the axes:
Energy, Mobility Transport and Logistics
Internet of Things, Cloud and Software Defined Networks
Tourism
The project is considered aligned with the axis NUT II Lisbon of research, since the formation of this consortium aims to promote the consolidation of research teams countering fragmentation logic and ensuring critical mass. It also considers that, in addition to being aligned with the 'Technologies: Information and Communication Systems' axis, it is also aligned with the 'Support the development and testing of innovative solutions' axis, namely in the promotion of innovative mobility solutions, innovative sensors, distributed edge cloud, SDN and optimization, and sustainability through its demonstrators.